Why DeRosa Mangold Consulting Chose iCompleat as Our Procurement & Payable Management Partner for Our Customers
DeRosa Mangold Consulting is excited about our iCompleat Partnership.
First and foremost, iCompleat allows us to be true partners.
We are allowed demonstration capabilities and instant front-line deployment of new customer instances allowing us to demo, close and deploy same day. Much like Sage Intacct, we can also slide in to support our customers over the life of the relationship and provide front-line support. No more waiting for coordination with a third-party provider to take care of your customers. iCompleat trusts us to deploy new customer instances ourselves and support leading to same day closing opportunities.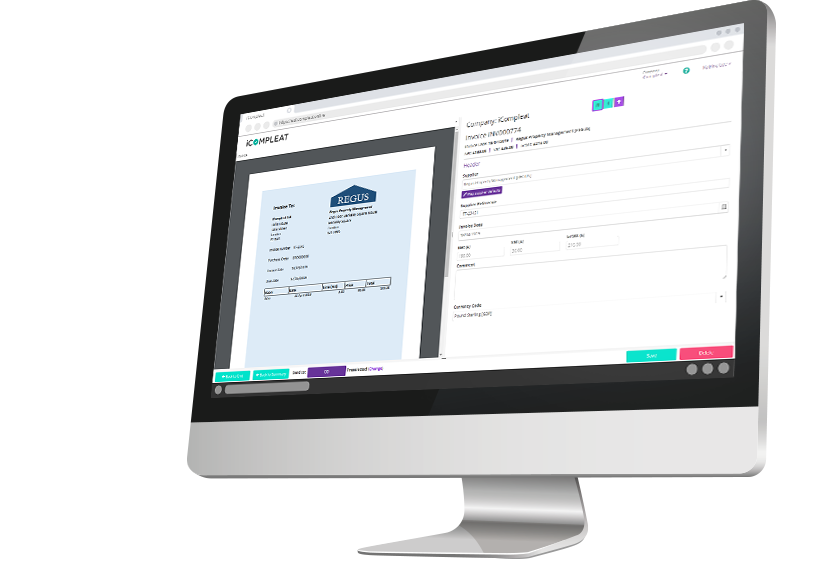 The second reason we love working with iCompleat is the depth and breadth of the product.
iCompleat is not just another AP bill automation tool, although it does that very well and better than others we have experienced. iCompleat is a full, end to end, Procurement and AP Bill automation solution.
iCompleat includes many features that other solutions simply lacked, such as:
Purchase Requisitions and approvals
Punch out Capabilities for Amazon Business and others you may wish to develope
Open API
Purchase Order Workflow with Receipt of Goods and Receipt of Invoice
AP Bill Capture that not only looks at the header but matches line items as well
Top Level Bill creation for Sage Intacct Users
Attachments pushed into Native Sage Intacct AP Bills for history and inquiry within Sage Intacct without the need for a link back to iCompleat.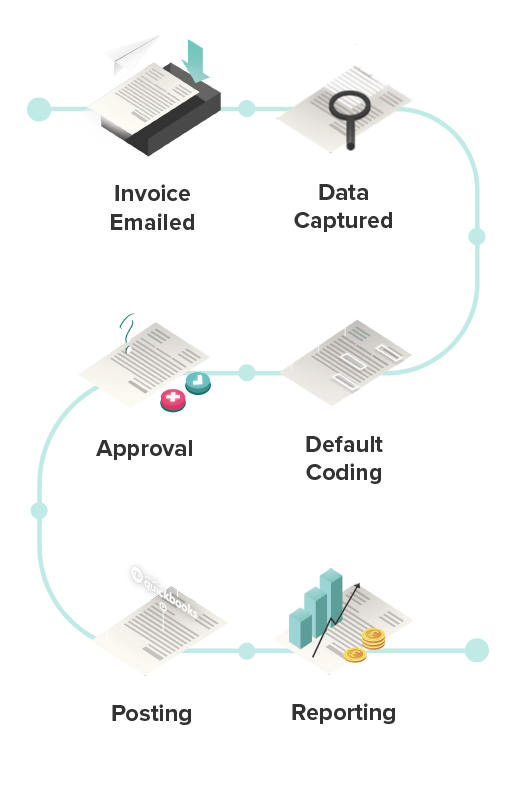 iCompleat has it all - allowing us to be a one stop shop for procurement and bill paying workflow for our customers. It is now our go to solution for Procure to Pay on all new sales.
Finally, iCompleat listens.
Phillip, Warren and Annabel make us feel we are all on the same team. Early on, we had a few functional issues that were roadblocks for some of our customers. The iCompleat team listened, understood the business case and responded quickly to provide a solution for the customer. iCompleat solutions are not one – offs. They are truly elevations to the product to make them Best in Class.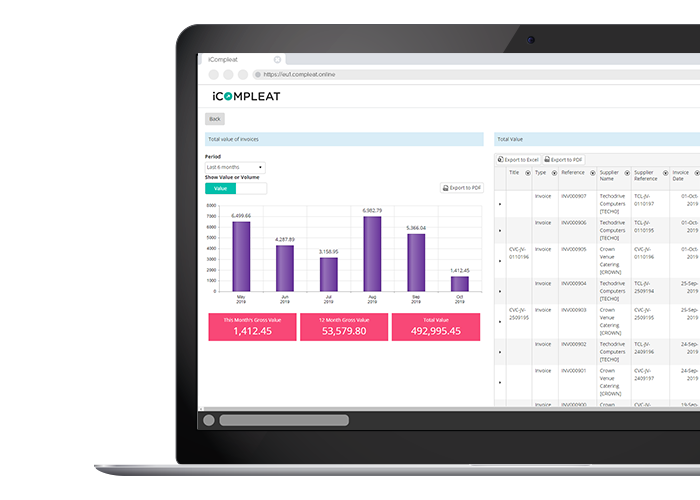 I highly recommend iCompleat for your SAAS practice. You will have a new offering for your customers that you can confidently manage and enhance your trusted advisor relationship with your customer. In iCompleat, you will have a true partner in the race to automate and elevate Procure to Pay.
To learn more about our preferred accounts payable automation software click the button below:
Contact us to learn more about our desire for resolving accounting problems and how it motivates us to deliver innovative solutions for everyone we work with!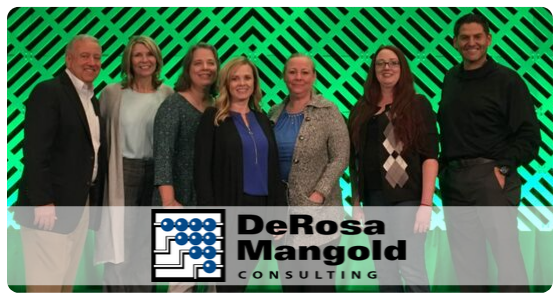 DeRosa Mangold Consulting is a trusted team dedicated to partnering with you in a logical fashion to help you make the best decision for your company's future growth. On average throughout multiple industries, startups to mid-sized organizations begin to see a return on investment in about 6 months. We will personally sit down with you and crunch the numbers, so you know when to expect your own ROI. We won't tell anything but the truth so that you can make the best decision for your organization.
Take a look at what one of our valued customers has to say:
Francesca T.
Accounts Manager
Small-Business

"My client hired Mike and his team to facilitate the movement of their company from QuickBooks and spreadsheets (lots and lots of spreadsheets!!) over to Sage Intacct. This was a big move for us, because we were finally able to put all our apples into the same basket. Mike and his team were always easy to get a hold of despite us being in separate time zones. They answered our questions the same day they were asked or always acknowledged receipt and told me, hey we are working on it. I feel like with a big transition like this, communication is key, and it's important as the client to feel like you are being heard." Read the full review.