DeRosa Mangold Becomes a Star for the 2nd Year in a Row

DeRosa Mangold Named VAR Star for 2019
 DeRosa Mangold Consulting has been selected as a member of the Bob Scott's VAR Stars for 2019, a group of 100 organizations honored for their accomplishments in the field of midmarket financial software. This is the 2nd consecutive year for the company to receive this prestigious acknowledgement.
Since our founding in 1999, DeRosa Mangold Consulting has focused on providing world-class, cloud-based ERP, accounting, and business intelligence solutions which clients run leaner, faster, and more profitably.
President of DeRosa Mangold Consulting, Mike DeRosa said this of the acknowledgement, "We are humbled to be in this group of thought leaders for the 2nd year in a row and are very appreciative of being considered for this recognition based on our quality."
Members of the VAR Stars were selected based on factors such growth, industry leadership and recognition, and innovation. Selection is not based on revenue and those firms chosen represent a wide range of size and many different software publishers of accounting software.
"Each year, 100 VAR Stars are picked from the best organizations that market financial software. It is always an honor to recognize those who contribute to the development of our business," Bob Scott said.
About Bob Scott
Bob Scott has been informing and entertaining the mid-market financial software community via his email newsletters for 20 years. He has published this information via the ERP Global Insights (formerly Bob Scott's Insights) newsletter and website since 2009. He has covered this market for more than 27 years through print and electronic publications, first as technology editor of Accounting Today and then as the Editor of Accounting Technology from 1997 through 2009. He has covered the traditional tax and accounting profession during the same time and has continued to address that market as executive editor of the Progressive Accountant since 2009.
About PMG360, Inc.
Bob Scott's Insights and the Progressive Accountant are published by PMG360. PMG360 (www.pmg360.com) is a leading online media company that provides business-to-business (B2B) marketers and media planners unparalleled access to a highly qualified and engaged audience through their portfolio of lead generation programs, industry-specific Web sites, email newsletters, Web seminars, live events, podcasts, content/reviews, custom publishing and direct marketing databases focusing on the nonprofit, healthcare and accounting professionals.
If you'd like to learn more about Sage Intacct and what it can do for you, register for the
Sage Intacct Coffee Break Demo
below and see what's possible!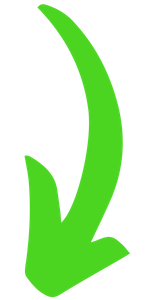 Take a Coffee Break with Sage Intacct
Find out why Sage Intacct is the best choice for your business.
Gina of DeRosa Mangold Consulting explains why you should at least take 45 minutes to watch the Intacct Demo to discover what it can do for your business.
People are talking...
Take a look at what one of our valued customers has to say:
Francesca T.
Accounts Manager
Small-Business

"My client hired Mike and his team to facilitate the movement of their company from QuickBooks and spreadsheets (lots and lots of spreadsheets!!) over to Sage Intacct. This was a big move for us, because we were finally able to put all our apples into the same basket. Mike and his team were always easy to get a hold of despite us being in separate time zones. They answered our questions the same day they were asked or always acknowledged receipt and told me, hey we are working on it. I feel like with a big transition like this, communication is key, and it's important as the client to feel like you are being heard." Read the full review.
Sage Intacct continues to be recognized by the leaders in industry standards: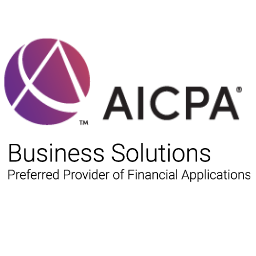 The AICPA and its subsidiary, CPA.com, named Sage Intacct as its first and only preferred provider of accounting applications.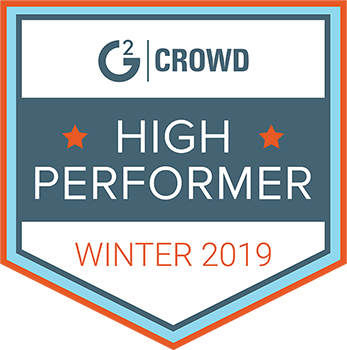 The first and last financial management and accounting solution your business will ever need.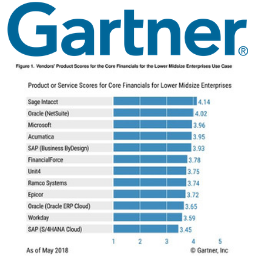 Sage Intacct financial management software receives the highest product score for Lower Midsize Enterprises Use Case ($50 million to $500 million).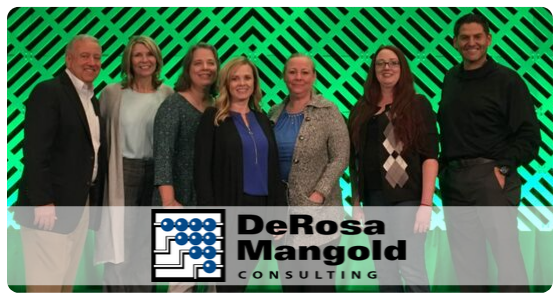 DeRosa Mangold Consulting is a trusted team dedicated to partnering with you in a logical fashion to help you make the best decision for your company's future growth. On average throughout multiple industries, startups to mid-sized organizations begin to see a return on investment in about 6 months. We will personally sit down with you and crunch the numbers, so you know when to expect your own ROI. We won't tell anything but the truth so that you can make the best decision for your organization.
Contact us to learn more about our desire for resolving accounting problems and how it motivates us to deliver innovative solutions for everyone we work with!