Join the Sage Intacct SaaS Success Series
Hear from leading bloggers, investors, and your peers on how SaaS finance leaders can ramp for new roles, plan revenue recognition, build the ideal tech stack, and plan for fundraising.
Sessions include: 
Tuesday, February 9
The 100-Day Ramp Plan for New Finance Hires featuring leaders of top SaaS finance networking groups in Boston, Silicon Valley, and Chicago
Thursday, February 11th
What is the New SaaS Finance Technology Stack with TheSaaSCFO.com, ProfitFromERP.com, and the Operator's Collective
Tuesday, February 23
3 Best Practices for Forecasting for Fundraising with KellBlog.com, the head of KPMG Investment Banking, and Vector Capital
Thursday, February 25
How to Plan Your ASC 606 Revenue Recognition Scenarios featuring leading rev rec expert, Tony Sondhi, and the editor of CFODive.com
To learn more about how Sage Intacct can help you achieve your mission more efficiently, fill out the following information and DeRosa Mangold will be in touch.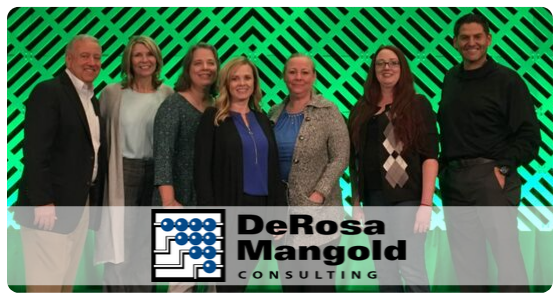 DeRosa Mangold Consulting is a trusted team dedicated to partnering with you in a logical fashion to help you make the best decision for your company's future growth. On average throughout multiple industries, startups to mid-sized organizations begin to see a return on investment in about 6 months. We will personally sit down with you and crunch the numbers, so you know when to expect your own ROI. We won't tell anything but the truth so that you can make the best decision for your organization.
If you would like to take a quick look at the software, you can take part in one of the daily Coffee Break Demos we offer.