'How to Move from Seed to Growth Stage' Launches November SaaS Success Series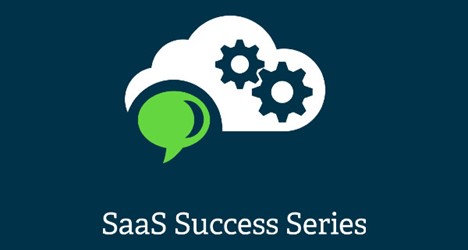 Are you ready to improve your success?
SaaS finance leaders will share their insights on subscription management, forecasting, and building great teams. We'll break down the elements of moving from seed to growth stage, billing, rev rec, and benchmarking your SaaS business
Mark your calendars and join us at 2:00pm Eastern/ 1:00pm Central starting November 10. Join us for all four power sessions:
How to Move from Seed to Growth Stage  
Tuesday, November 10th
Planning High ACV Billing and Revenue Recognition Models  
Thursday, November 12th
The 100-Day Ramp Plan for New Finance Hires
Tuesday, November 17th
The 6 C's of SaaS Finance and Benchmarks to See Where You Stand Thursday, November 19th
Be sure to register for these events and if you can't join us live, you'll have access to the post-event on demand recordings.
Sage Intacct offers the only ASC 606 cloud accounting and billing solution – from quote to financial forecast.  Thanks to native Salesforce.com CPQ integration, finances teams can:
Reduce quote-to-cash processing time by up to 60%
Cut the financial close by up to 79%
Increase operational cash flow by up to 20%
Grow up to 400% without additional finance headcount
Reduce revenue-forecast variances to less than 10%, which can increase your valuation in fund-raising
We hope you take part in this series and benefit from the timely information
If you would like to take a quick look at the software, you can take part in one of the daily Coffee Break Demos we offer.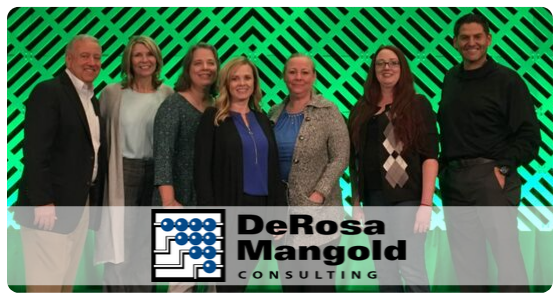 DeRosa Mangold Consulting is a trusted team dedicated to partnering with you in a logical fashion to help you make the best decision for your company's future growth. On average throughout multiple industries, startups to mid-sized organizations begin to see a return on investment in about 6 months. We will personally sit down with you and crunch the numbers, so you know when to expect your own ROI. We won't tell anything but the truth so that you can make the best decision for your organization.
Take a look at what one of our valued customers has to say:
Francesca T.
Accounts Manager
Small-Business

"My client hired Mike and his team to facilitate the movement of their company from QuickBooks and spreadsheets (lots and lots of spreadsheets!!) over to Sage Intacct. This was a big move for us, because we were finally able to put all our apples into the same basket. Mike and his team were always easy to get a hold of despite us being in separate time zones. They answered our questions the same day they were asked or always acknowledged receipt and told me, hey we are working on it. I feel like with a big transition like this, communication is key, and it's important as the client to feel like you are being heard." Read the full review.
Contact us to learn more about our desire for resolving accounting problems and how it motivates us to deliver innovative solutions for everyone we work with!