I have signed my last paper check!!
Hi Everyone,
Before I get started, let me just say I hope you, your family and your team are healthy and safe during this difficult time. Many of us already know someone affected. Our prayers are with you.
Sometimes we are the classic example of "The Cobbler whose children had no shoes". I know I am. Things we do for others we often do not do for ourselves. That was my situation yesterday, when Melanie called me.
She was at our office and wanted to know if she could stop by on her way back home for me to sign some checks. The MICR printer is at the office and the PO Box gets full every couple of days. Customers still send us paper checks. They need to be deposited for cash flow. I wanted Melanie to not have to go to the office at all.
For me, change happens in an instant. It's a decision, we change course and we are done. I have been preaching "kill the paper check" for two years now, but have not done it for myself. So Melanie and I laid out how we would never cut a paper check again. Streamline it down to
a 15 minute exercise for each of us. Pay bills on time, just not early, never late. Once a week. Four times a month.
Another basic thing I had forgotten. When you are trying to instill change, the solution you hear may not be the solution your team hears. So in my driveway, at a proper social distance, we easily knocked out the plan.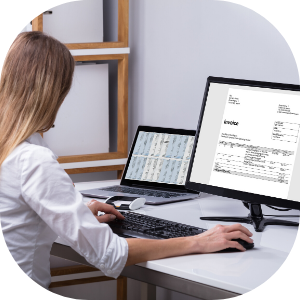 If you are a vendor for DeRosa Mangold Consulting you are going to have to give us ACH instructions and an email address for remittances if you want to be paid. Done. We do have ACH setup and email remittances for some vendors. Just not all. If you think about it, this is no different than "tell me where to send the check". If you are worried about giving up your bank information I have some troubling news for you. You give it up every time you send a paper check!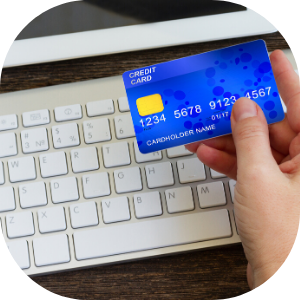 I still wanted to kill the office trips to get mail to deposit cash. While I know I can't demand my customers pay me electronically, I can put ACH instructions on our invoices. We already have a 'Pay Now' link if you want to pay directly from the invoice emailed. I could also ask on the invoice to "Please Consider" paying us electronically.
Accounts Payable Invoices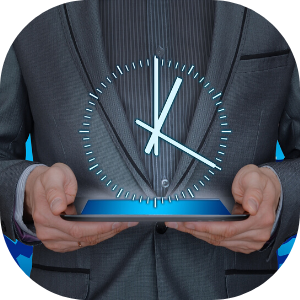 Carve out some staff time to implement Accounts Payable automation internally.
That's when I decided to take it a step further. I wanted my customers who have not previously made the decision to move in this direction to have some help to make that decision easier. So with my team, we came up with the following offering:
If you are a DeRosa Mangold Customer on Sage Intacct or Sage 100, we will do the following for you at no charge to help you through this transition:
If you have not previously set up ACH payments and email remittances, we will set that up for you at no charge between now and April 30

If you have not previously set up electronic billing of your customers, we will set that up for you at no charge between now and April 30

If you have ACH payments or electronic billing set up, but they need to be edited (such as adding ACH payment instructions to your Customer Bills), we will edit those systems for you at no charge between now and April 30.

If you want Click To Pay on your invoicing to your customers, and you purchase by April 30, we will waive DeRosa Mangold Fees for setup. (specific products apply)

If you want Accounts Payable Invoice Automation, and you purchase by April 30, we will waive DeRosa Mangold Fees for setup. (specific products apply)
It's 2020. Our businesses should not have to be tied to paper or a physical location to transact business or flow cash. As others are saying and I truly believe, we will all come out of this crisis different and for the better.
God bless and stay safe!
-Mike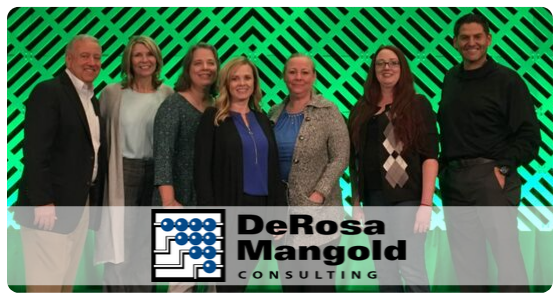 DeRosa Mangold Consulting is a trusted team dedicated to partnering with you in a logical fashion to help you make the best decision for your company's future growth. On average throughout multiple industries, startups to mid-sized organizations begin to see a return on investment in about 6 months. We will personally sit down with you and crunch the numbers, so you know when to expect your own ROI. We won't tell anything but the truth so that you can make the best decision for your organization.
Contact us to learn more about our desire for resolving accounting problems and how it motivates us to deliver innovative solutions for everyone we work with!
Take a look at what one of our valued customers has to say:
Francesca T.
Accounts Manager
Small-Business

"My client hired Mike and his team to facilitate the movement of their company from QuickBooks and spreadsheets (lots and lots of spreadsheets!!) over to Sage Intacct. This was a big move for us, because we were finally able to put all our apples into the same basket. Mike and his team were always easy to get a hold of despite us being in separate time zones. They answered our questions the same day they were asked or always acknowledged receipt and told me, hey we are working on it. I feel like with a big transition like this, communication is key, and it's important as the client to feel like you are being heard." Read the full review.
Take a Coffee Break with Sage Intacct
If you'd like to learn more about Sage Intacct and what it can do for you, register for the
Sage Intacct Coffee Break Demo
below and see what's possible!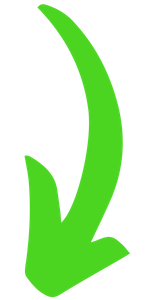 Find out why Sage Intacct is the best choice for your business.
Gina of DeRosa Mangold Consulting explains why you should at least take 45 minutes to watch the Intacct Demo to discover what it can do for your business.
Sage Intacct continues to be recognized by the leaders in industry standards: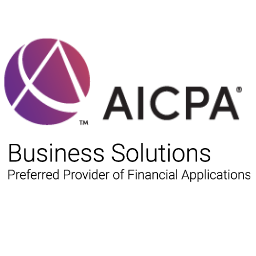 The AICPA and its subsidiary, CPA.com, named Sage Intacct as its first and only preferred provider of accounting applications.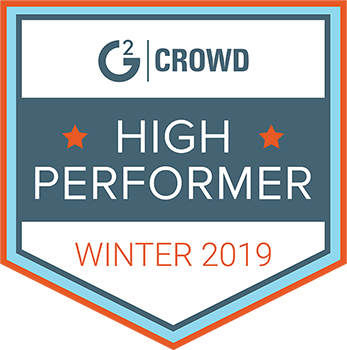 The first and last financial management and accounting solution your business will ever need.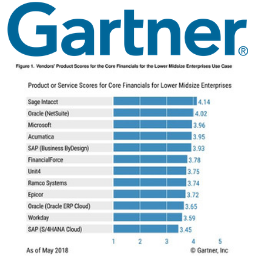 Sage Intacct financial management software receives the highest product score for Lower Midsize Enterprises Use Case ($50 million to $500 million).