Interactive Custom Report Writer Delivers Fast, Real-Time Advanced Reporting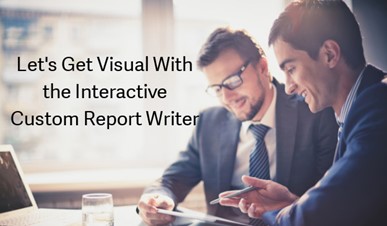 When Interactive Custom Report Writer (ICRW) from Sage Intacct was announced, every ICRW session at Advantage was sold out.  This didn't surprise me.  This powerful tool in the hands of your financial accounting reporting expert will deliver incredible results.
What is Interactive Custom Report Writer?
Sage Intacct ICRW is a modern, visual reporting tool that delivers ease and speed of report creation; an enhanced user experience; and the analytical tools to address complex reporting needs.
Interactive Custom Report Writer delivers a rich variety of visualizations that will allow you to drill, pivot, and filter data easily.  When creating a report, you'll be able to drag-and-drop columns and fields to create the report layout your team wants.  ICRW brings powerful Business Intelligence capabilities to operational reporting in Sage Intacct.
Interactive Custom Report Writer Roles
More people need access to reports than want or need to create reports.  There are a variety of roles that come with ICRW including:
Business Users – Add, edit, delete and run reports

Employee Users – Only run reports

Project Manager – Add, edit, delete and run reports

And more
There are several options available for report format including Adobe PDF format; Microsoft Excel format; Microsoft PowerPoint format; Data formats (CSV, Tab Delimited, XML); and more.
With Sage Intacct's financial reports, you get the agility and flexibility to quickly slice-and-dice the details that matter to all key stakeholders: investors, executives, sales, finance, and other departments. And when you have new questions, dive deeper with custom reports, dashboards, visualizations, or confident decision making. 
If you have questions regarding Sage Intacct Interactive Custom Report Writer – let's talk.  We love helping our customers get even more from software solutions.
If you would like to take a quick look at the software, you can take part in one of the daily Coffee Break Demos we offer.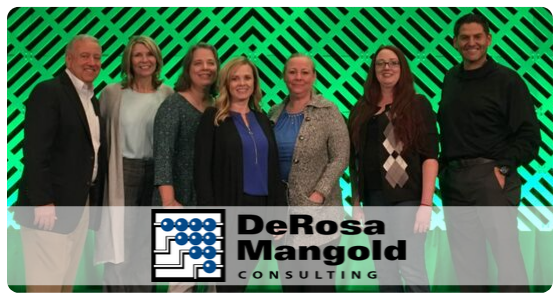 DeRosa Mangold Consulting is a trusted team dedicated to partnering with you in a logical fashion to help you make the best decision for your company's future growth. On average throughout multiple industries, startups to mid-sized organizations begin to see a return on investment in about 6 months. We will personally sit down with you and crunch the numbers, so you know when to expect your own ROI. We won't tell anything but the truth so that you can make the best decision for your organization.
Take a look at what one of our valued customers has to say:
Francesca T.
Accounts Manager
Small-Business

"My client hired Mike and his team to facilitate the movement of their company from QuickBooks and spreadsheets (lots and lots of spreadsheets!!) over to Sage Intacct. This was a big move for us, because we were finally able to put all our apples into the same basket. Mike and his team were always easy to get a hold of despite us being in separate time zones. They answered our questions the same day they were asked or always acknowledged receipt and told me, hey we are working on it. I feel like with a big transition like this, communication is key, and it's important as the client to feel like you are being heard." Read the full review.
Contact us to learn more about our desire for resolving accounting problems and how it motivates us to deliver innovative solutions for everyone we work with!