Is Your Accounting Software Impeding Mission Fulfillment?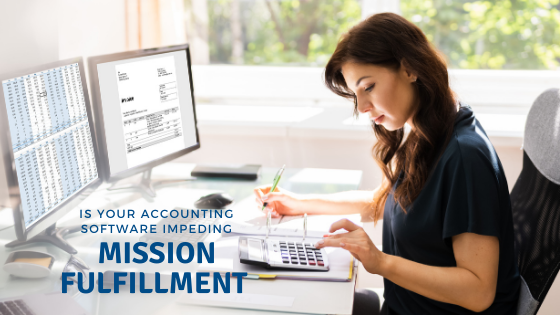 Whether extraordinary (such as changes necessitated by the pandemic) or routine (managing projects according to the requirements of the grant, responding to constituents or donors, or preparing for a board meeting) – today's demands mean that your systems must be as agile as you are.
In nonprofit accounting, survival depends on flexibility.
Does your current accounting system support the separate, balanced sets of books required for fund accounting?
Does the software allow you to carefully design your data structure and chart of accounts to support maximum flexibility?
Will the system allow you to easily accommodate multiple locations and entities?
Internal controls and cash management: The importance of vigilance
When it comes to nonprofit financial control, survival depends on careful monitoring.
"Without question, internal controls and cash management are important challenges.  We find it's best to mimic our chart of accounts and create three-year rolling budgets and forecasts that we adjust four times a year.  You need the frequent refreshes to stay on-course." 
Michael Mohr, Director of Finance, Women's World Banking
Check out this free eBook 'The Nonprofit CFO's Survival Guide'
How can a CFO survive this challenging environment?
This guide discusses some of the key challenges, special requirements, and unusual constraints of financial management and shares some tips and best practices from numerous nonprofit finance experts. Click here to get your free guide.
If you would like to take a quick look at the software, you can take part in one of the daily Coffee Break Demos we offer.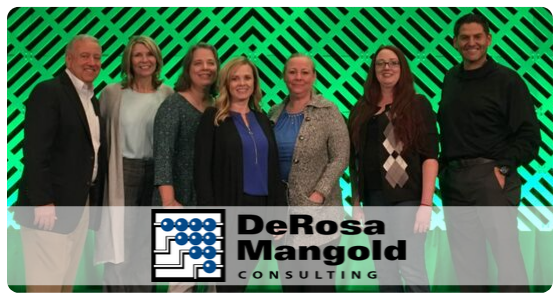 DeRosa Mangold Consulting is a trusted team dedicated to partnering with you in a logical fashion to help you make the best decision for your company's future growth. On average throughout multiple industries, startups to mid-sized organizations begin to see a return on investment in about 6 months. We will personally sit down with you and crunch the numbers, so you know when to expect your own ROI. We won't tell anything but the truth so that you can make the best decision for your organization.
Take a look at what one of our valued customers has to say:
Francesca T.
Accounts Manager
Small-Business

"My client hired Mike and his team to facilitate the movement of their company from QuickBooks and spreadsheets (lots and lots of spreadsheets!!) over to Sage Intacct. This was a big move for us, because we were finally able to put all our apples into the same basket. Mike and his team were always easy to get a hold of despite us being in separate time zones. They answered our questions the same day they were asked or always acknowledged receipt and told me, hey we are working on it. I feel like with a big transition like this, communication is key, and it's important as the client to feel like you are being heard." Read the full review.
Contact us to learn more about our desire for resolving accounting problems and how it motivates us to deliver innovative solutions for everyone we work with!