Have you outgrown your old accounting system?
Take a look at these signs to see if your accounting system is holding you back and learn what to look for in a best-in-class, cloud-based financial management solution that can transform your business.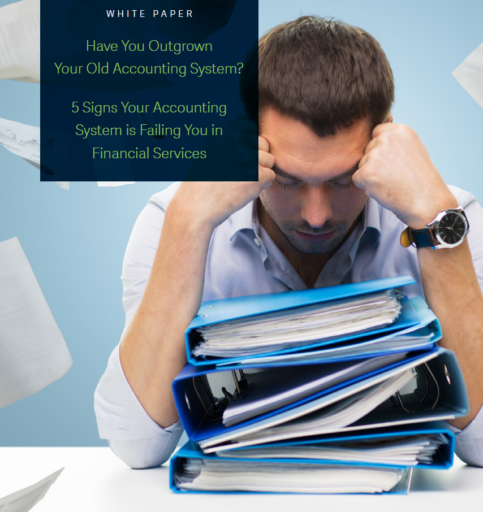 It's time to break up with those spreadsheets running your business.
Your car has a dashboard, right?  It tells you how your entire car is performing and if there is a problem with a particular system.  In accounting, that's called dimensional accounting.  At DeRosa Mangold Consulting, it's called Sage Intacct ®.
Dimensional accounting is the serverless, go anywhere accounting system. Work from home, work from the office or anywhere in between. It's the car of the future, but it's here now: safety features, backup systems, comfort and speed.
Discover how to promote data-driven decisions with broad and deep visibility into financial and operational data.
Massive spreadsheets break up your accounting flow, preventing you from having the full view of your business or specific sections of it when needed.
 If you'd never drive a car blindfolded, you should never run your accounting system blindfolded either!
Achieve real-time visibility into business performance
Dimension-driven reporting. Access or create reports that analyze real-time business performance by business drivers without managing a complex chart of accounts.
Out-of-the-box functionality. Use predefined financial reports and dashboards out of the box and add more to reflect unique business drivers.
Flexible delivery options. Share real time views on dashboards, through email or on the cloud. Archived copies can be kept directly in Sage Intacct or published into a cloud repository of choice.
See across the dimensions of your business
Built-in financial and operational reports. Get financial and metric data — like square footage, available hospital beds, SaaS metrics or other statistical measures that matter to your business.
Drilldown capabilities. Drill down to source transactions and attachments for financial transparency. Flag trends and spot exceptions with powerful report visualization. Sage Intacct keeps tabs on the historic workflow and audit trail, so you don't have to.
If outdated and inaccurate financials are impairing decisions, let's talk. The team at DeRosa Mangold Consulting has the accounting & ERP solutions that move your business forward.