Strategies and Tools for SaaS Finance Leaders
Please be our guest for the SaaS Success Series  Join us online for a complimentary 4-week series for SaaS finance leaders focused on how we can lead our organizations out of crisis and re-ignite growth.
SaaS experts and SaaS finance leaders throughout the country will be joining on the following Thursdays for this online event:
June 18 – Accelerate Through the Curve – 3 Key Strategies for Growth in a Downturn
The best companies know that the right place to pass competitors is in the sharp curve of a crisis or economic shock; while "followers" only react once they're in the straightaway of the recovery.
Zach Blaine, Controller at Expel, Ben Murray, CFO of Cartegraph and The SaaS CFO, and Andre Lafayette, VP of Budgeting and Planning at Sage Intacct, will share three key strategies that successful companies implement, but laggards fail to:
Encourage selective investments (offense) in addition to cash management (defense)
Leverage tools that can automate billing and revenues
Elevate your forecasting and planning, above your competitors
June 25 – Discover the Next Level in Spend Management – Greater Controls, Visibility, and Team Engagement
Do you hate being the bad guy who communicates budget cuts? And when the business team doesn't understand the justifications or implications, employee morale can take a hit.
Matt Wolf, VP of Finance at Roadster, a leading AI firm, and Thejo Kote, CEO of Airbase, a company that provides next generation business-spend management solutions, will share how you can:
Give every employee a view into the impacts their expenditures have on company performance
Improve the business processes that link specific customers or cohorts to the cost of closing them
Provide faster feedback on the results generated by your company's business decisions
July 23 – Cash is King: Maximize Cash Flow Perfomance with Artificial Intelligence
Cash management is critical in this downturn. Investors want a 12 to 18-month runway before you raise again. Uncertainty and rapid changes put a strain on your finance teams. How can you leverage automation and avoid hitting a cash crunch?
Carlos Vega, Tesorio's CEO, and peer finance leaders will share how AI can maximize cashflow performance. Learn how to manage your cashflow during today's business volatility by:
Automating and cleaning up A/R collections
Using data-informed smart timing of A/P
Automating a cash view of your P&L that you can share with the business leaders
Can't attend on a particular date?  Register anyway and gain access to the recording to watch on-demand.  We hope to see you there!
Take a Coffee Break with Sage Intacct
If you'd like to learn more about Sage Intacct and what it can do for you, register for the
Sage Intacct Coffee Break Demo
below and see what's possible!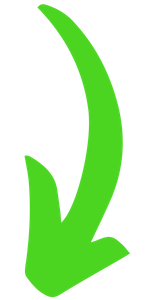 Find out why Sage Intacct is the best choice for your business.
Gina of DeRosa Mangold Consulting explains why you should at least take 45 minutes to watch the Intacct Demo to discover what it can do for your business.
Take a look at what one of our valued customers has to say:
Francesca T.
Accounts Manager
Small-Business

"My client hired Mike and his team to facilitate the movement of their company from QuickBooks and spreadsheets (lots and lots of spreadsheets!!) over to Sage Intacct. This was a big move for us, because we were finally able to put all our apples into the same basket. Mike and his team were always easy to get a hold of despite us being in separate time zones. They answered our questions the same day they were asked or always acknowledged receipt and told me, hey we are working on it. I feel like with a big transition like this, communication is key, and it's important as the client to feel like you are being heard." Read the full review.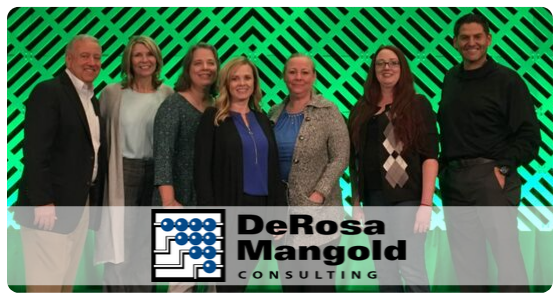 DeRosa Mangold Consulting is a trusted team dedicated to partnering with you in a logical fashion to help you make the best decision for your company's future growth. On average throughout multiple industries, startups to mid-sized organizations begin to see a return on investment in about 6 months. We will personally sit down with you and crunch the numbers, so you know when to expect your own ROI. We won't tell anything but the truth so that you can make the best decision for your organization.
Contact us to learn more about our desire for resolving accounting problems and how it motivates us to deliver innovative solutions for everyone we work with!
Sage Intacct continues to be recognized by the leaders in industry standards: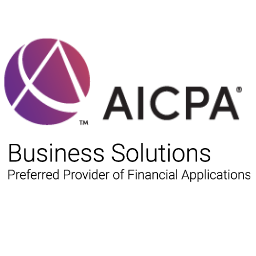 The AICPA and its subsidiary, CPA.com, named Sage Intacct as its first and only preferred provider of accounting applications.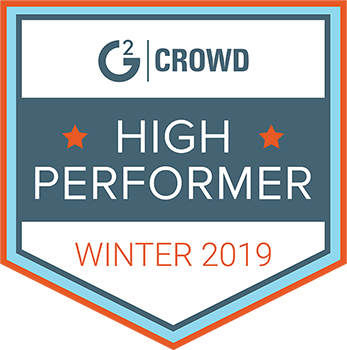 The first and last financial management and accounting solution your business will ever need.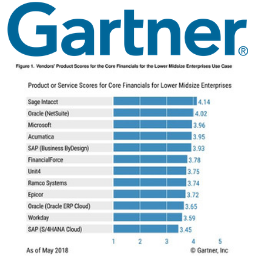 Sage Intacct financial management software receives the highest product score for Lower Midsize Enterprises Use Case ($50 million to $500 million).