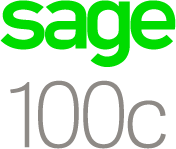 Sage 100c for Manufacturing integrates your financials with your entire manufacturing process to help you eliminate old data silos and manage all the financial variables in the manufacturing process.
In addition to the extensive financial management and reporting capabilities of Sage 100c, Sage 100c for Manufacturing provides industry-specific functionality including:
Estimating
Quoting
Sales Orders and Production
Job Planning
Purchasing
Scheduling
Costing and Tracking
Data Collection
Inventory Optimization
Sage 100c for Manufacturing is designed for small and mid-sized manufacturers engaged in discrete and job shop manufacturing sectors.
Sage 100c for Manufacturing is an add-on to the venerable workhouse ERP solution Sage 100c. We've worked with the Sage 100 product family for decades – and have seen firsthand the value and efficiency it brings to our manufacturing customers.
Manage Finances, Inventory, and Employees with Sage 100c
Our Locations
Waco (Headquarters)
200 TX-6 #310
Waco, TX 76712
Phone: (254) 772-2980
Dallas / Ft. Worth
Dallas / Ft. Worth, TX 75308
Phone: (972) 720-1510
Elkhart
Elkhart, IN 46571
Phone: (877) 772-2980
Austin
1120 S Capital of Texas Hwy #120
Austin, TX 78746
Phone: (512) 419-0510
San Antonio
San Antonio, TX 78217
Phone: (210) 921-9766