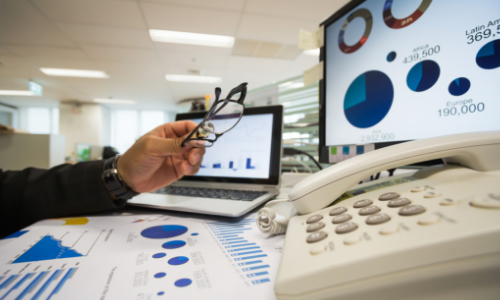 Amid increasing demand for transparency and accountability, today's nonprofits are seeking ways to both produce and to demonstrate successful outcomes.
Heightened expectations and heightened scrutiny come from several sources—including ever more-engaged funders looking for financial management techniques and principles employed by for-profit businesses.
Sage Intacct is the AICPA's preferred provider of cloud financial applications. Specializing in helping nonprofits of all types, Sage Intacct's modern solution and open APIs streamlines grant, fund, project, and donor accounting – while delivering real-time visibility into the metrics that matter.
At Sage Intacct, we help nonprofits strengthen stewardship,
build influence, grow funding, and achieve mission success.
The Right Financial Software System Matters
As you pursue a strategy based on outcome metrics, consider your financial management solution and how it can simplify the process. For example, a modern, fund accounting solution will automatically tag and track your data by key dimensions—giving you instant visibility and insights so you can proactively manage locations, programs, members, and funds. The right financial management system can provide access to statistical data that enables you to automatically calculate key metrics such as financial (revenue), statistical (membership), or a combination (donations per attendee). And it can offer the visibility, automation, access, and adaptability you need to grow your organization and succeed. Whether you benefit from fast and easy reporting or automated processes that yield greater efficiencies, you will be a better steward of the funds you have.
Perhaps you want to measure attendance, volunteer hours, meals served, immunizations given, or constituents funded. The key is to integrate and calculate those statistics against budgets, plans, projects, and expenses. For example, if your organization is membership driven, you may want to track revenue (financial) by membership count (statistical) compared to the prior year. Metrics such as these let you easily monitor, track, and report on outcomes. A best-in-class financial management solution can do it all–within your system of record.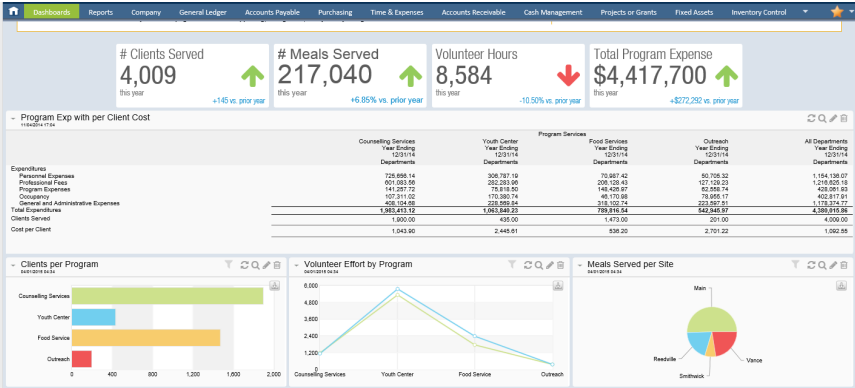 Dashboards provide real-time visibility into data, enabling you to monitor and proactively manage outcomes. Program managers may look at metrics related to programs, locations, and budgets; grant managers may monitor grant renewals, new awards, and funding pipelines.
"Sage Intacct would fit well with both for-profit and
nonprofit entities who need more reporting dimensions than QuickBooks. With the depth of available third-party add-ons, you can time and customize your instance at your pace and financial situations. Sage Intacct lays a very strong financial foundation for any company looking for an application that is reliable and forward-thinking."
–Christopher Sue | CFO | Children's Hunger Fund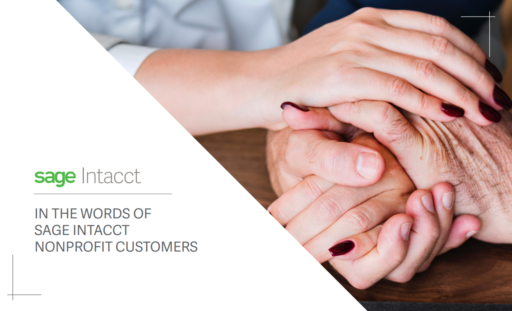 Learn about how Sage Intacct helps nonprofits strengthen stewardship,build influence, grow funding, and achieve mission success.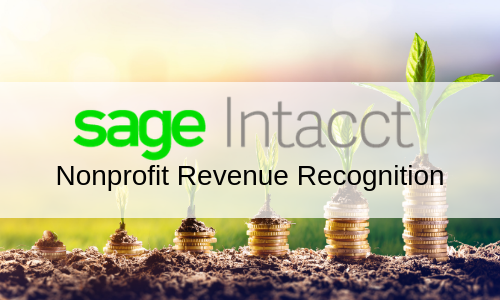 Watch this two minute product introduction video to learn about Sage Intacct Nonprofit Revenue Recognition.
Altas Networks Liberates Finance Team from Manual Work

"Integrating Sage Intacct with Solver BI360 makes it easy for executives and managers to view budget vs. actuals. They can drill down into details and assumptions, and they can adapt and make decisions based on accurate and timely data."
-Romulo Lopez, Director of Finance
Watch an interactive demo and learn how Sage Intacct helps you drive improved business performance throughout your entire organization.
Sage Intacct helps CFOs access integrated management and financial reports across their business entities – in minutes not days – to grow and drive their businesses.
In just a few minutes you'll learn why Sage Intacct is the leading provider of cloud financials applications.
Let's Start The Conversation
We're here when you're ready to talk!  Fill in the form below and we'll get right back to you.
Our Locations
Waco (Headquarters)
200 TX-6 #310
Waco, TX 76712
Phone: (254) 772-2980
Dallas / Ft. Worth
Dallas / Ft. Worth, TX 75308
Phone: (972) 720-1510
Elkhart
Elkhart, IN 46571
Phone: (877) 772-2980
Austin
1120 S Capital of Texas Hwy #120
Austin, TX 78746
Phone: (512) 419-0510
San Antonio
San Antonio, TX 78217
Phone: (210) 921-9766