Keep growing through uncertain times in wholesale distribution - Free up resources and improve productivity 20%-35%
In wholesale distribution, you need to keep a constant eye on supply chain operations. Whether it's optimizing product inventory, streamlining purchasing, or managing multiple business locations, Sage Intacct gives you complete visibility into real-time performance, automates complex processes, and easily adapts to the unique requirements of your wholesale distribution company.

Customers Favorite Features Include:
Purchasing
Create structured, predefined transaction and approval workflows that increase purchasing speed, accuracy, and efficiency. At the same time, the solution's comprehensive suite of dashboards and reporting tools enables you to monitor budget vs. actuals, analyze costs, and gain visibility into your entire procure-to-pay cycle. That's purchasing, perfected.
Inventory Management
For product-reliant companies, inventory control can make or break efficiency,customer satisfaction, and profitability. Knowing what you have, what you sold, and what it's all worth is essential to tax compliance and the health of your business. Sage Intacct Inventory Control works hand-in-hand with your purchasing and order entry processes to keep you in control.
Salesforce Integration
The Sage Intacct CRM Integration brings together the best-in-class cloud financial management solution with the industry-leading cloud CRM solution, Salesforce. What does that mean to you? A full view of every customer. A streamlined, automated quote-to-cash process that saves time and reduces errors. And more productive communication between the department that makes the numbers and the department that manages them.
Reporting and Dashboards
The pressure's on to expand the breadth, accuracy, and granularity of your financial and management reporting. Executives, investors, shareholders, auditors, and others want to know more than what's happened—they want to know why. And you want to surface this information quickly so your firm can correct problems or respond to opportunities before the moment is lost. Sage Intacct Reporting and Dashboards ensures you get the deep operational and business-performance insights that tell you why—and the realtime view that enables you to act today.
Multi-Entity and Global Consolidations
Multi-location organizations face complexities—decentralized payables, inter-entity transactions, multiple currencies, global consolidations—that require a purpose-built financial management system. Whether your business is global or domestic, simple or complex, now you can close the books faster and gain the visibility you need even as your operations grow and evolve.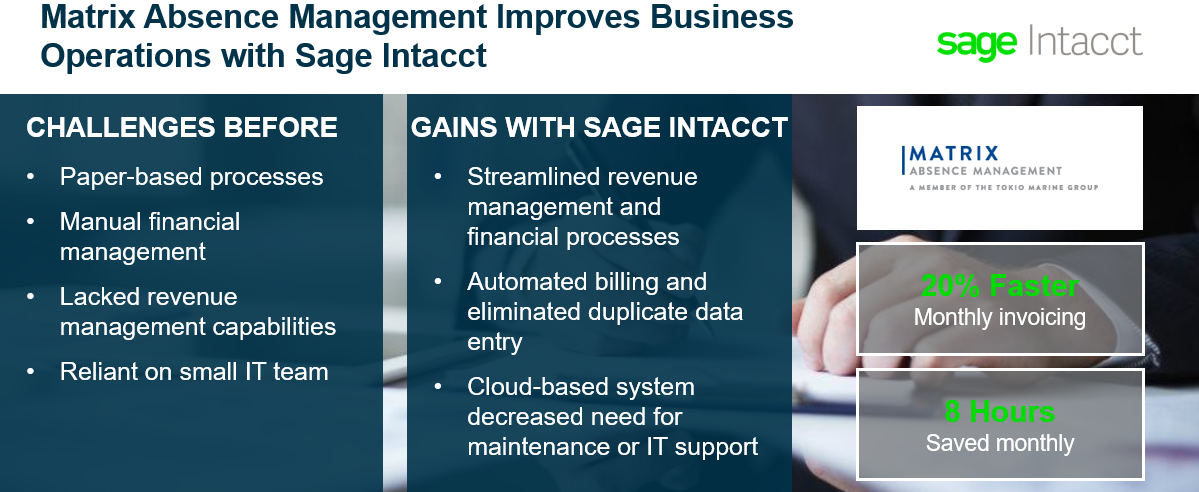 "Agility and insight are essential for a small, rapidly-growing company like dapple. Sage Intacct has made a huge impact on both, by reducing the time we spend on finance housekeeping and freeing us up to focus on things that are actually growing the business. Thanks to the real-time financial and operational visibility we now have in Sage Intacct, I can always see if we're meeting our forecasts, and I sleep better at night."
Jeremy Pertman
Former CEO
Dapple
5 Questions Every CFO Needs to Ask Their Controller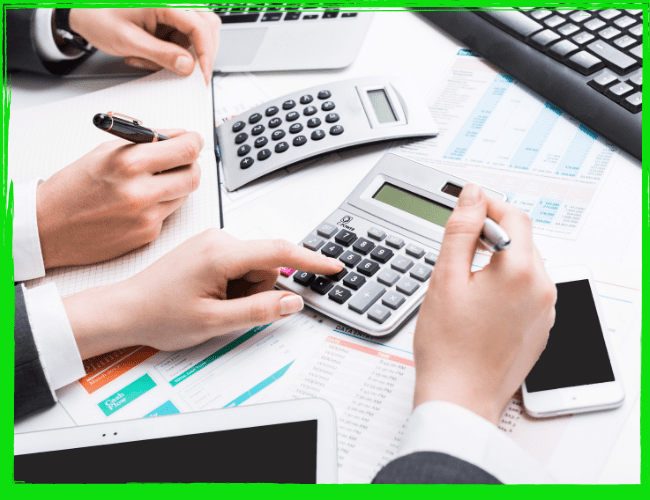 During this on-demand webinar, we will discuss the 5 essential questions CFOs should be asking their controllers and finance teams to establish best practices around:
Internal controls
Operational efficiency
Visibility and reporting
Financial leadership
"We put Sage Intacct and NetSuite head to head, and after an extensive evaluation found that Sage Intacct would offer a better return on investment as it was more flexible, had more features and offered a lower total cost of ownership. We spent a lot of time doing our homework, and in the end, it was an easy decision."
-Mike Fredericksen, CFO
Here at DeRosa Mangold along with Intacct, we care about your success. We listen to your requests and innovate based on your feedback. We offer strategic advice to your finance team. With us, you gain a partner for life.
Watch an interactive demo and learn how Sage Intacct helps you drive improved business performance throughout your entire organization.
Sage Intacct helps CFOs access integrated management and financial reports across their business entities – in minutes not days – to grow and drive their businesses.
In just a few minutes you'll learn why Sage Intacct is the leading provider of cloud financials applications.
Let's Start The Conversation
We're here when you're ready to talk!  Fill in the form below and we'll get right back to you.
Our Locations
Waco (Headquarters)
200 TX-6 #310
Waco, TX 76712
Phone: (254) 772-2980
Dallas / Ft. Worth
Dallas / Ft. Worth, TX 75308
Phone: (972) 720-1510
Elkhart
Elkhart, IN 46571
Phone: (877) 772-2980
Austin
1120 S Capital of Texas Hwy #120
Austin, TX 78746
Phone: (512) 419-0510
San Antonio
San Antonio, TX 78217
Phone: (210) 921-9766