Snapsheet Gains Flexibility to Support Future Growth
"If we were still on Quickbooks, we would've needed at least two more accountants to keep up - at a cost of $140,000 annually. But with Sage Intacct, I know our lean team can easily handle another 600% in revenue growth."
-Doug Polignano, Controller
Marinus Pharmaceuticals Achieves Efficiency & Control
"We needed a system taht would take our financial operations to the next level, while plugging easily into other best-of-breed applications. My favorite things about Sage Intacct are its flexibility and scalability - I know this financial platform can grow with us."
-Mike McNamara, Corportate Controller & Director of Finance
Atlas Networks Liberates Finance Team from Manual Work
Stonestreet Uses Dimensions to Streamline Chart of Accounts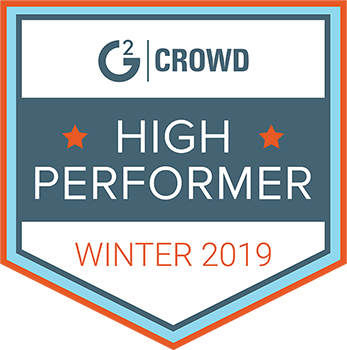 G2 Crowd has long been recognized as one of the leading review platforms that empower business buying decisions by highlighting the true voice of real customers. 
Their review platform contains more than 650,000 independent user reviews each month. This highly transparent model brings a much-needed authenticity to B2B buying—ultimately changing the way decisions are made in an even more informed way.
One of the core values at Sage is a focus on customer success, and a large part of that means providing access to verified experiences that our customers have had using our software. In the latest 2019 Spring Grid Reports, G2 Crowd highlighted Sage Business Cloud solutions for customer satisfaction. Sage Intacct and Sage 100cloud were named Leaders in two new G2 Crowd Midmarket Grid Reports focused on ERP Systems and Accounting Software.
Sage Intacct Spring 2019 Accounting Report
Want to see the full results? Complimentary access to the two G2 Crowd reports is available here:
If you would like to see an infographic summary of the results, please view here.