Become a Finance Superhero
Take Your Accounting Skills to the Next Level
Plenty of midsize organizations are teetering on the cusp of greatness, but just can't quite figure out how to reach the next level. One way to give your organization the extra nudge it needs? Become a finance superhero and take your accounting skills to the next level!
Watch the video below to see how you can become a finance superhero with Sage Intacct cloud financial management.
QuickBooks and spreadsheets may once have been trusty sidekicks, but for many midsize companies, there comes a point when they're more likely to trip you up than help you foil your accounting foes. How do you know if your business has reached that point?
Register now for our newest webinar on Thursday, July 22nd at 10 AM PT / 1 PM ET, Closing the Midsize Performance Gap.
Ventana Research's Robert D. Kugel and finance experts from Children's Hunger Fund and Vitamin Angels will discuss:
●How to tell when it's time to move on from your entry-level finance system
●The 5 signs that your current operations are limiting your results
●What your organization needs to compete with larger companies
●Close the gap and compete with larger companies
●Maximize efficiency and close your books faster
●Reach your full potential with real-time reporting and forecasting
To learn more about how Sage Intacct can help you achieve your mission more efficiently, fill out the following information and DeRosa Mangold will be in touch.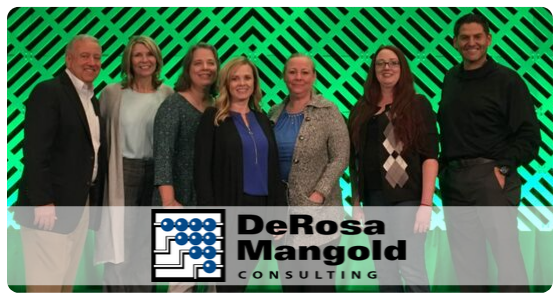 DeRosa Mangold Consulting is a trusted team dedicated to partnering with you in a logical fashion to help you make the best decision for your company's future growth. On average throughout multiple industries, startups to mid-sized organizations begin to see a return on investment in about 6 months. We will personally sit down with you and crunch the numbers, so you know when to expect your own ROI. We won't tell anything but the truth so that you can make the best decision for your organization.
If you would like to take a quick look at the software, you can take part in one of the daily Coffee Break Demos we offer.