Embrace Your Inner Finance Superhero
Every day, finance superheroes do the impossible—find clever workarounds for increasingly complex business problems that entry-level accounting software just isn't equipped to handle. But you don't have to fight the good fight alone. Watch this video and learn how you can harness the power of a new financial secret weapon.
Claim your finance superpowers today!
It's every finance superhero's first mission: overcoming the limitations of entry-level accounting software. In this new infographic, see how other companies defeated accounting frustration and claimed 6 finance superpowers.
Increase efficiency by 75%

Deliver a 30% boost to profitability

Reduce time-to-close by 50%

Grow revenue by 6X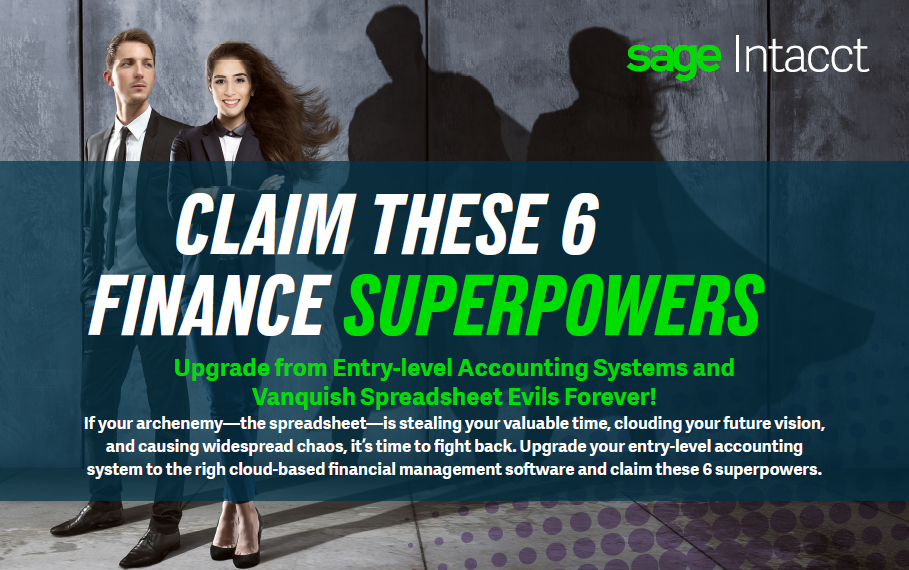 Complete the form below to get your infographic instantly and claim your superpowers!
Take your skills to the next level.
When companies start out, QuickBooks is a no-brainer, a perfect sidekick. But as your organization expands, your trusty sidekick can quickly become overwhelmed by your changing needs—stunting growth with inflexible processes, data accessibility issues, and primitive reporting.
Pinpoint the right time to trade QuickBooks for more robust financial capabilities and:
Trade slow, error-prone manual processes for streamlined automation

Gain real-time visibility into your financial and operational performance

Work strategically to plan, forecast, and maximize your organization's future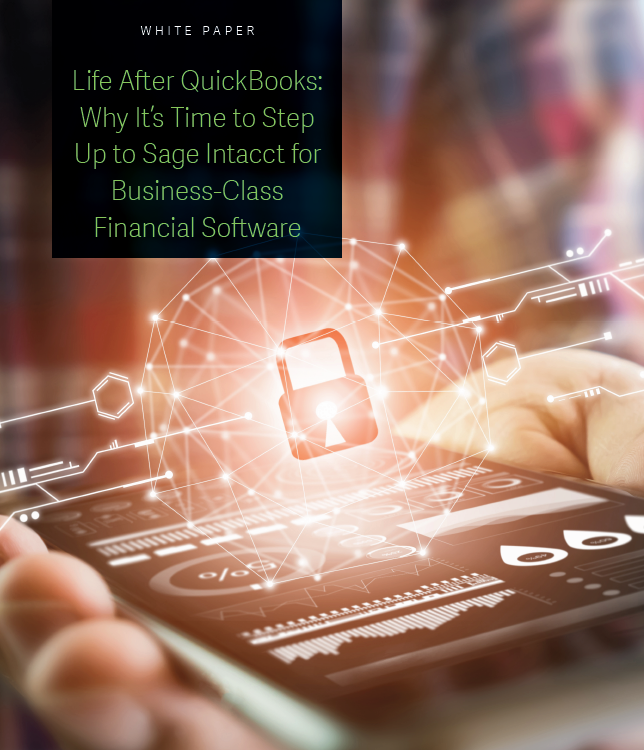 Complete the form below to get the whitepaper instantly and take your skills to the next level.
DeRosa Mangold Consulting is the team to turn it into your reality. 
Automation doesn't have to be scary, and it can help you and your employees have higher job satisfaction without the burnout associated with mundane tasks. They can instead concentrate on value-added activities that lead to professional development and employee longevity.
If outdated and inaccurate financial systems are impairing decisions, let's talk.
The team at DeRosa Mangold Consulting has the accounting & ERP solutions that move your business forward.